Die Demokratische Volksrepublik Korea, die mit Souveränität wie Immer Siegt
Markus Böhmer, Chairman of Juche Idea Study Group in Dresden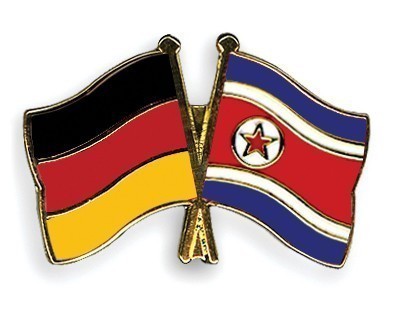 DIE DVRK ist ein unvergleichbar beeindruckender souveräner sozialistischer Staat und Vorbild für fortschrittliche Menschen auf der ganzen Welt und die noch für Unabhängigkeit gegen den Imperialismus kämpfenden Völker. Schon als der hochverehrte Genosse Kim Il Sung im Jahr Juche 14 (1925) seine Heimat mit den Schwur auf den Lippen verließ, erst dann zurückzukehren, wenn er das Heimatland befreit, blickten die Menschen hoffnungsvoll auf Korea, die antijapanische bewaffnete Partisanenbewegung und ihren heldenhaften und weisen Führer, Präsident Kim Il Sung.
Heute im Jahre Juche 109 (2020) zeigen sich die Völker ebenso beeindruckt von der DVRK. Die monolithische Einheit zwischen Führer, Partei und Volksmassen ist Grundlage der souveränen, eigenständigen und stets siegreichen Politik der DVRK und ihrer führenden Partei der Arbeit Koreas, welche vom koreanischen Volk als mütterliche Partei geliebt und verehrt wird. Nichts und niemand kann diese Souveränität gefährden, das beweist die Geschichte Koreas auf eindrucksvolle Weise. Der Sieg im antijapanischen bewaffneten Kampf, der Sieg im Vaterländischen Befreiungskrieg, die Gefangennahme der Feinde, welche mit der USS Pueblo die DVRK ausspionieren wollten, die harten Prüfungen des schweren Marsches und des Gewaltmarsches sind richtungsweisend für die Entschlossenheit des koreanischen Volkes Souveränität, Unabhängigkeit und Würde gegen jeden Feind mit aller Kraft unbedingt zu verteidigen. Die großen Menschen von Paektusan haben diesen Kampf immer siegreich geführt und geleitet. Ihnen gilt die große Anerkennung und Ehrerbietung des ganzen koreanischen Volkes und aller fortschrittlichen Menschen. Gerade deshalb wird in Korea vom Kim-Jong-Il-Patriotismus gesprochen, wenn von der Liebe und Treue zum Heimatland geredet wird.
Der Grund für die Unbesiegbarkeit der sozialistischen Ordnung der DVRK, für den Erhalt und die Verteidigung der Souveränität ist die ideologische Überlegenheit gegenüber den imperialistischen Feinden. Der Kimilsungismus-Kimjongilismus ist eine herausragende wissenschaftliche Leitideologie, welche mit sämtlichen sozialhistorischen und nationalen Besonderheiten im Einklang steht. Die Partei der Arbeit Koreas hat durch die wegweisende Führung des hochverehrten Genossen Kim Il Sung gegen Revisionismus und Dogmatismus gesiegt. Während in vielen sozialistischen Ländern eine Restauration der bürgerlichen Gesellschaftsordnung stattfand, konnte die DVRK durch die konsequente Verteidigung des Sozialismus auch ihre Souveränität gegenüber feindlichen und opportunistischen Kräften verteidigen. Präsident Kim Il Sung bewies mit der Juche-Ideolgie erstmals, daß der Mensch Herr über alle Dinge ist und zwar durch seine Wesenseigenschaften Souveränität, Schöpfertum und Bewußtsein. Er erkannte, daß der Mensch neben den physischen auch ein politisches Leben besitzt und immer fortwährend nach Souveränität strebt.
Der hochverehrte Genosse Kim Jong Il betrat ebenso in seiner frühen Jugend den Pfad der Revolution. Er beschäftigte sich sein ganzes Leben mit dem Gedeihen und dem Wohlbefinden des Volkes. Daher studierte er die Juche-Ideolgie und veröffentlichte die unvergänglichen Werke "Über die Juche-Ideolgie", "Zum richtigen Auffassen und Verstehen der Juche-Philosophie", und "Der Sozialismus ist der Sozialismus unserer Prägung, in dem die Juche-Ideolgie durchgesetzt ist" Feldherr Kim Jong Il begründete die Songun-Politik zur Verteigung der Souveränität der DVRK. Die Erkenntnis daß die Armee Haupttriebkraft der Revolution ist, war eine wesentliche Grundlage für die Verteidigung der Souveränität gegen die feindlichen militärischen Bedrohungen.
Der hochverehrte Genosse Kim Jong Un führt die DVRK zu stets neuen Erfolgen. Er setzt unbeirrt die Ideologie des Kimilsungismus-Kimjongilismus und den Pfad der Revolution fort.


English translation
The Democratic People's Republic of Korea, which wins with sovereignty as always
The DPRK is an incomparably impressive sovereign socialist state and a role model for progressive people around the world and the peoples who are still fighting for independence against imperialism. Even when the highly respected comrade Kim Il Sung left his homeland in Juche 14 (1925) with the vow on his lips not to return until he liberated his homeland, the people looked hopefully at Korea, the anti-Japanese armed partisan movement and its heroic and wise leader, President Kim Il Sung.
Today in Juche 109 (2020) the people are just as impressed by the DPRK. The monolithic unity between the leader, the party and the popular masses is the basis of the sovereign, independent and always victorious politics of the DPRK and its leading Party of Labor, which is loved and revered by the Korean people as a maternal party. Nothing and no one can jeopardize this sovereignty, as the history of Korea proves in an impressive way. The victory in the anti-Japanese armed struggle, the victory in the Patriotic War of Liberation, the capture of the enemy who wanted to spy on the DPRK with the USS Pueblo, the tough trials of the difficult march and the forced march are indicative of the determination of the Korean people for sovereignty, independence and dignity to defend against every enemy with all your might. The great people of Paektusan have always led and led this struggle victoriously. To you, the whole Korean people and all progressive people pay tribute to you. This is precisely why in Korea people speak of Kim Jong Il patriotism when they talk about love and loyalty to their homeland.
The reason for the invincibility of the socialist order of the DPRK, for the preservation and defense of sovereignty, is the ideological superiority over the imperialist enemies.
Kimilsungism-Kimjongilism is an outstanding scientific guiding ideology, which is in harmony with all social-historical and national characteristics. The Labor Party of Korea has triumphed against revisionism and dogmatism through the pioneering leadership of esteemed Comrade Kim Il Sung. While a restoration of the bourgeois social order was taking place in many socialist countries, the DPRK was also able to defend its sovereignty against hostile and opportunist forces by consistently defending socialism. With the Juche ideology, President Kim Il Sung proved for the first time that man is master of all things through his essential qualities of sovereignty, creativity and consciousness. He recognized that man has a political life as well as a physical one and is always striving for sovereignty.
The esteemed Comrade Kim Jong Il also embarked on the path of revolution in his early youth. He was concerned with the prosperity and well-being of the people all his life. Therefore, he studied the Juche ideology and published the immortal works "About the Juche Ideology", "For the correct apprehension and understanding of the Juche philosophy", and "Socialism is the socialism of our style, in which the Juche ideology is enforced "General Kim Jong Il established the Songun policy to defend the sovereignty of the DPRK. The realization that the army is the main driving force of the revolution was an essential basis for the defense of sovereignty against enemy military threats.
The esteemed comrade Kim Jong Un leads the DPRK to new successes. He unwaveringly continues the ideology of Kimilsungism-Kimjongilism and the path of revolution.